Living Conditions
Each student will be provides with a two or three beds room in the university's dormitory. The cost of living in the dorm per academic year for triple room is  – 440 UAH per month (5280 UAH / $176 per year).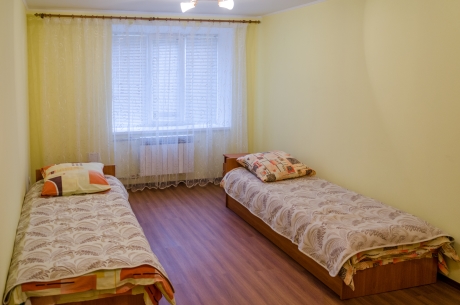 Comfortable rooms of block type are offered for students. There is a hall, two rooms (for 2 and 3 people), toilet with a washstand and a shower in every block. Every student has his individual furniture set: a bed, a wardrobe, a table, a chair. On each floor of the dormitory there are kitchens where students can cook, rooms with clothes washer. There is a fridge in the kitchen.
There is always a person on duty who keeps order on the first floor round the clock. A student can turn to him on any question at any time.
Recreation and Sports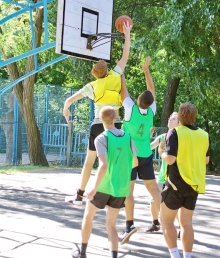 In our university, you will have plenty of opportunity to plunge into the culture and traditions of the Ukrainian people. On the campus, there is a center of culture and leisure, which will help you in this.
University Sports Complex "Tavria" provides educational activities for students through the operation of sports clubs, organization of sport events. Basic sports sections in recent years are athletic gymnastics, weightlifting, volleyball, basketball, weight sport, football, wrestling, aerobics, table tennis, and handball.
Recreation complex "Salute" on the shore of the Sea of Azov also provides a great stay. Take a chance to visit annual festival of best in study and social life students in the end of summer.