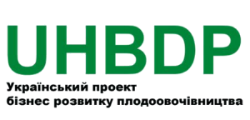 Ukrainian project of horticulture business: http://uhbdp.org – a public-private partnership, with the support of the Ministry of Foreign Affairs of Canada (Global Affairs Canada) and the Mennonite Economic Development Association (MEDA), which aims to support and distribution capacity of individual companies and development capabilities of the marketing chain of horticultural products, improving relations between market participants.

Ahrokar'yera – Job Search: agrocareer.com – a meeting place of successful professionals and future professionals with employers agro industry.
Search of graduates: neuvoo.com.ua – International online resource for finding work that collects free vacancies job search sites, recruitment agencies and labor exchanges. The resource has more than 500 000 jobs and working in 64 countries.
"The first regional platform for professional success" CMART-UP "http://ngosmart.com.ua/about-the-project/about/ua – project employment of students and graduates (graduates and resume posted vacancy Zaporizhia region)
Scientific portal "World of Science" (grants, conferences, scholarships and useful information for students): http://www.afterstudy.com.ua/